Have you ever found yourself working on a document in Google Docs, wondering how many words you've written so far, only to be interrupted by the cumbersome process of trying to figure it out? If you've ever questioned how to count the words in Google Docs, how to check the word count, or even how to count the number of words, you're not alone.
Or perhaps you're aiming to meet a specific word count for an essay, article, or even a novel. Whether you're dealing with a short school essay or a long manuscript, Google Docs offers a straightforward way to keep track of your word count, characters, and more. Learn how to find the word count, how to know the word count, and how to see the word count all within this simple platform.
Read on to discover the easy steps to manage your document statistics.
Important Notes:
• The word count feature is exclusive to Google Docs.
• The word count will cover the entire document unless you highlight a specific section. Note that headers, footers, and footnotes are not included in the count.
How to Count the Words in Google Docs(e.g., Novels, Screenplays)
Open Your Document: On your computer, launch Google Docs and open the document you're working on.
Navigate to Word Count: To view the word, character, and page count, click on Tools at the top of the screen, and then select Word Count.
Close the Window: When you're done, click Done to close the word count window.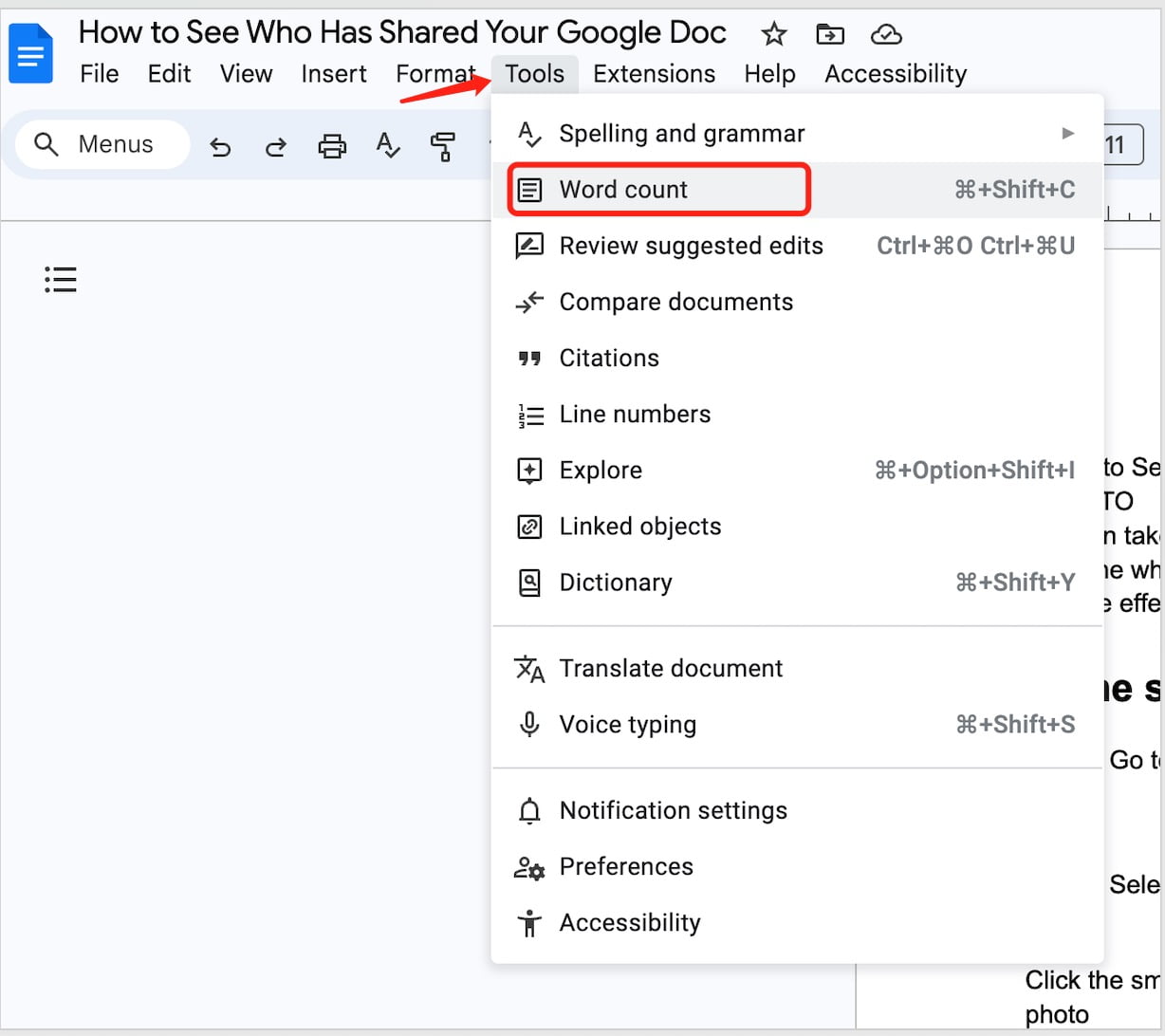 You should like to read:
Sometimes you would like to download image from Google Docs
How to Keep Track of Word Count While Typing (Ideal for Short Documents like Essays or News Articles)
Enable Real-Time Word Count: To view the word count as you type, click on "Display word count while typing" and hit OK.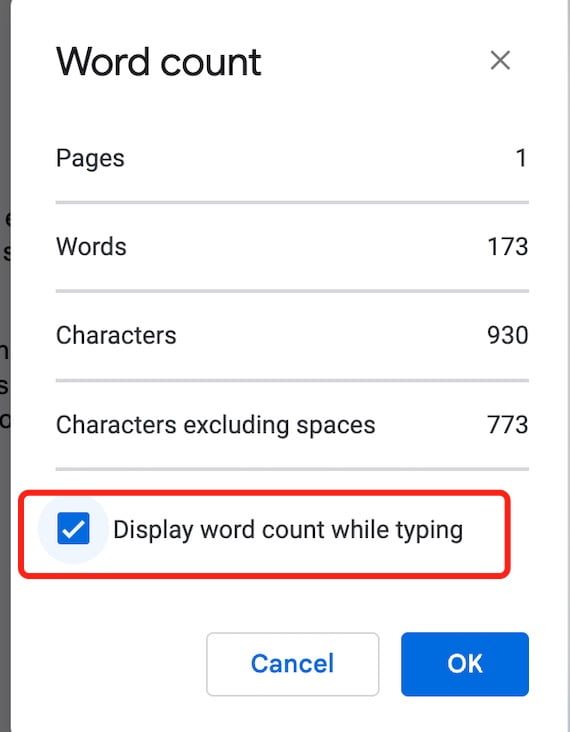 Access Detailed Stats: At the bottom left of your screen, click on the Word Count box. This will show you the following information:
• Pages
• Words
• Characters
• Characters without spaces
Hide Word Count: To remove the word count display, click on the Word Count box at the bottom left, and then select Hide Word Count.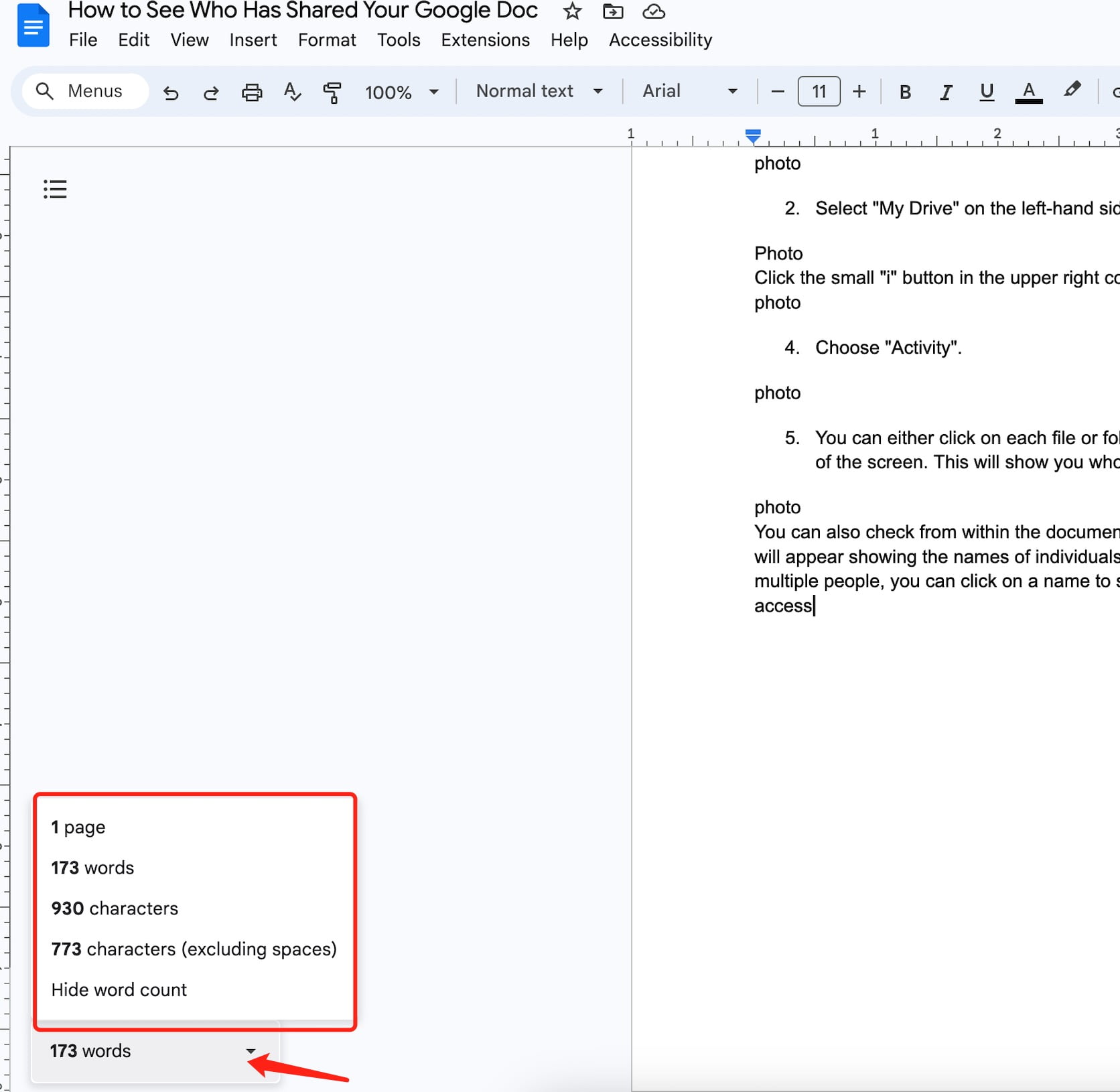 We hope this guide has clarified how simple and convenient it is to track your word count and other document statistics in Google Docs. Whether you're a student aiming to meet an essay requirement, a journalist crafting an impactful article, or a novelist churning out chapters, these features are designed to make your writing process smoother. Learn how to find the word count in Google Docs, how to know the word count, and how to see the word count to keep your writing on track. Now that you're equipped with this knowledge, you'll never have to wonder about your word count again.