If you're working on a table in Google Docs and need to adjust the widths of your columns individually, you're in the right place. Follow this simple guide to achieve varying column widths:
Open Your Google Docs Document
Navigate to Google Docs.
Open the document in which you want to adjust the column widths.
Locate or Insert Your Table
If you haven't already inserted a table, place your cursor where you'd like the table to be.
Click on Insert in the top menu, then select Table. Choose the number of rows and columns you want.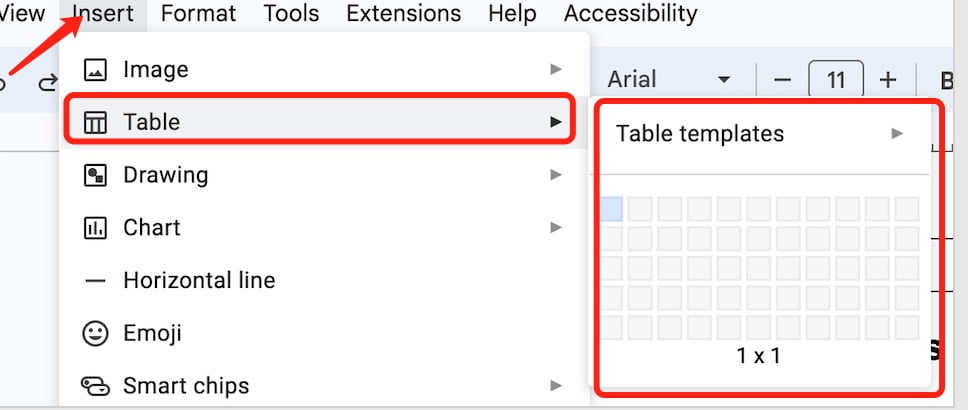 Select the Column You Want to Adjust
Click on a cell within the column you wish to adjust.
Once the cell is selected, you'll see the entire column become highlighted, indicating it's ready to be modified.
Adjust the Column Width
Hover your mouse over the boundary line between the columns until your cursor changes into a two-sided arrow (↔)
.Click and drag the boundary line to your desired width. Release the mouse button once satisfied.

Repeat for Other Columns
Follow steps 3 and 4 for any other columns you wish to adjust in width. Each column can be set to its own unique width.
Review and Save
Ensure the table looks as you want it to, with varying column widths.
Save your document by clicking on the floppy disk icon or by pressing Ctrl + S (Windows) or Cmd + S (Mac).
You should like to read:
Tips:
For precision, you can use the Ruler at the top of the Google Docs interface. If the ruler isn't visible, click on View in the top menu and ensure Show Ruler is checked.
If you make a mistake, use Ctrl + Z (Windows) or Cmd + Z (Mac) to undo your last action.
With these steps, you can easily customize the width of your columns in Google Docs to better fit your content and design preferences.